COSTS FOR USING A HEAT PUMP FOR A HOME SWIMMING POOL IN NEW ZEALAND
This 'BELL CURVE'shows 'operating cost/ time of year'for the North Island of New Zealand.
MORE cost in the off-season, and LESS (or zero) cost in the warmest months!

In Mid Summer, the heat pump may not run at all in a CASCADE FRESHWATER POOL.
www. cascade.co.nz

The cost spreadsheet (below) assumes a comfortable 28 degree pool water, although you may prefer higher - or lower - for your pool. Costs will increase for each 1 degree higher, as will operating the unit for a longer period.

Cascade FRESHWATER Pools with 90mm MBIE approved STYROBECK INSULATION in pool walls are heated by FREE SOLAR HEAT from sunlight - so are the warmest type of pool available - up to 3 to 5 degrees warmer that your neighbour's pool! In the early spring and later autumn, and a small Heat Pump will continue heating your pool when the sunlight days fade - swimming for six or more mothhs is easy in a Cascade swimmiong pool!

The CASCADE THERMAL Solar-Trap BUBBLE heat retention cover will retain this heat in your pool. Heat Retention Pool covers are essential in Spring & Autumn, when the night-time air is cooler as they will add extra degrees to your pool when the sun is shining, and keep the the Free HEAT in the pool overnight.

In mid summer, our Solar-Trap Cover will heat the pool far too much - well over 30 degrees C, so remove it and store it safely in the shed until the weather cools i.e. late March.

Remove and store the Sun-Trap cover during winter months (like - when there are few sunlight days), replaching it when the weather picks up and you start your Heat Pump for the new Swimming Season!

CLICK THIS NEXT PAGE to ENLARGE the picture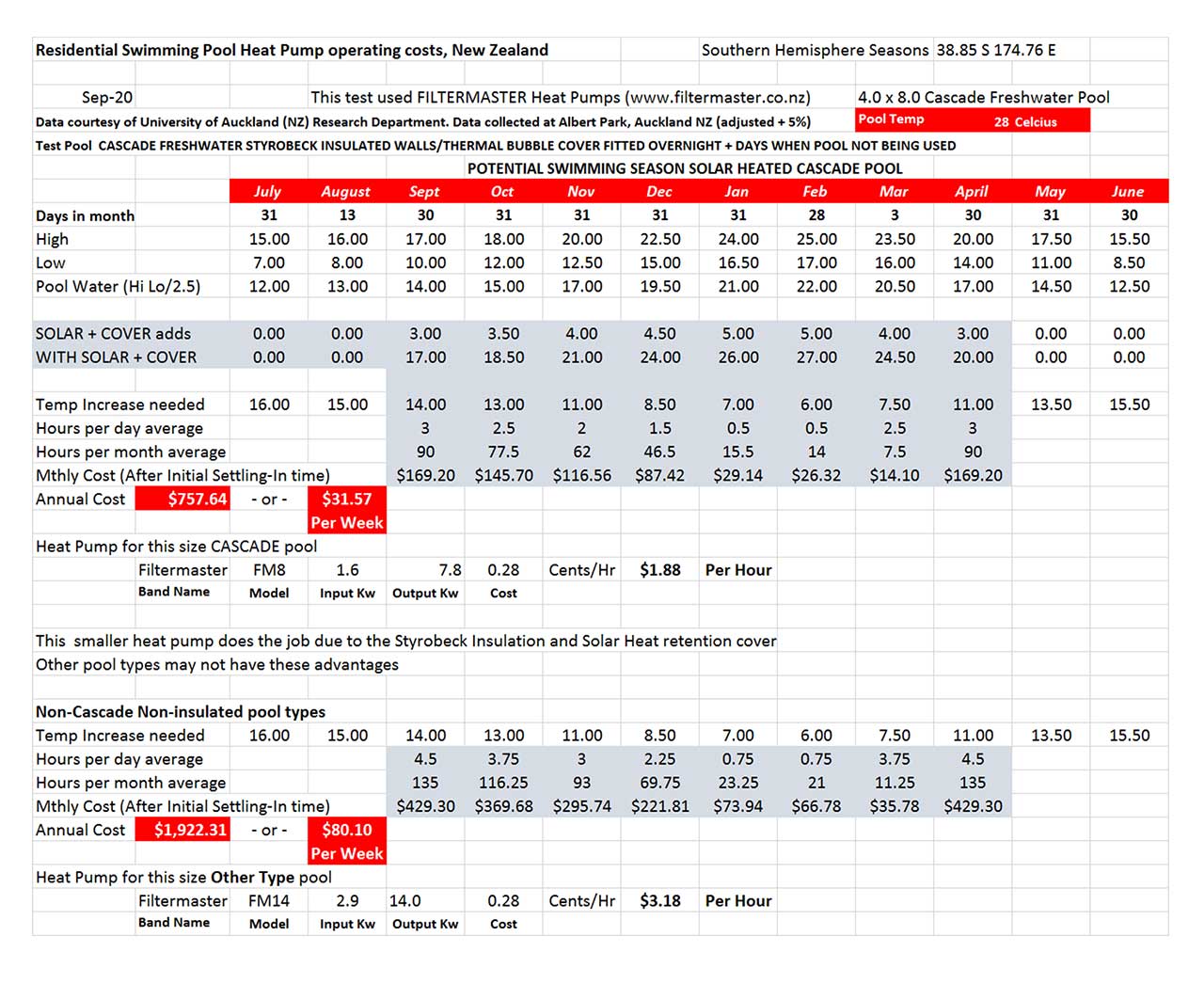 The costs indicated are for a SIX MONTHS swimming season
DOWNLOAD the above EXCEL File HERE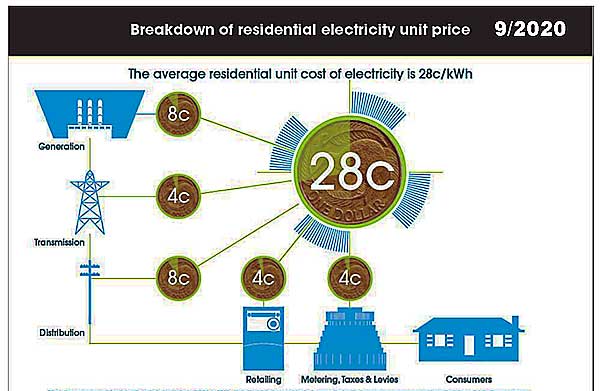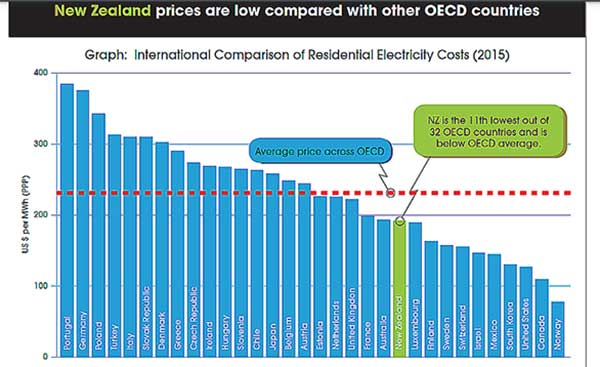 E&OE - Your Search Results may vary from this Research: Sept 2020.
Visitor number