How many Swimmers on average?
We can make you a pool
to suit any size or shape you like!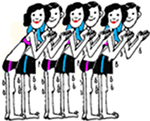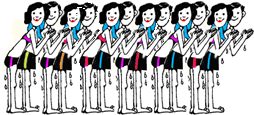 AND
ANY REASONABLE DEPTH
CASCADE POOLS ARE MEASURED
WATER-TO-WATER, INSIDE THE POOL:
FIBREGLASS POOLS ARE MEASURED
OUTSIDE-TO-OUTSIDE ADDING UP TO 500mm
TO THE LENGTH AND WIDTH STATED
ON THEIR LITERATURE

People like to have some idea of shape or size
so that they can get an idea of what
typical pools look like!

Here are some STANDARD pools:

Use them as a guide for shape, but remember
- we will make you ANY SIZE or SHAPE pool!

Of course, you can "dare to be different" and design a shape just for yourself!
We are happy to assist you with design tips and suggestions.